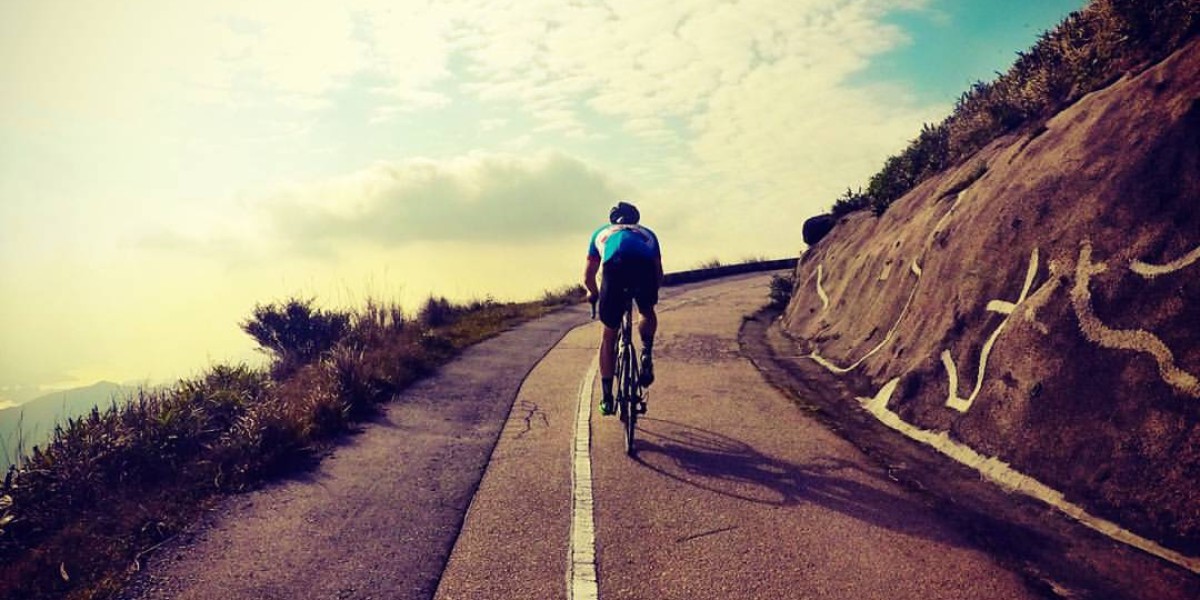 Yes, you can cycle in Hong Kong: A Guide to Riding in Asia's Global City
At first glance, road riding in Hong Kong seems petrifying: Narrow streets, steep hills and inescapable heat and humidity make for an interesting challenge. Fortunately, most drivers are reasonably accommodating to make the traffic safer than it looks, and with challenging terrain and some stunning scenery, a cyclist in Hong Kong will be pleasantly surprised.
Leave your preconceptions at the airport – just ride your bike!
There are three main areas for road cycling in Hong Kong: Hong Kong Island itself, Lantau Island and the New Territories. They all challenging and offer quite different experiences. Read on to learn more.
Hong Kong Island
No matter where you are starting from, you're never very far from anywhere on Hong Kong Island. By far the most popular route involves a trip to the south side and Shek O beach. Removed from the bustle of the city and the grime of Lan Kwai Fong, the approximately 60km round trip takes you along a spectacular coastline – just keep the ocean on your right and you can't go wrong. By local standards, it's even a relatively flat route, with nothing too steep or too troubling for most accomplished riders (just beware some of the dodgy state of the roads). Arriving at Shek O beach, take your pick for a breakfast spot from local favourite "LuLu's" or trendy Ming's Café.
A slow jaunt up Victoria Peak is another popular route. Rising just under 500m above the city, the climb is a manageable 6% average with only the last km getting steeper. The views from Mt Austin are well worth the effort.
On Hong Kong Island there are always new roads to explore, and even after five years riding here I am frequently surprised to find myself on a new piece of road. Just turn left. Or right. There's one thing for certain: there's probably a hill involved.
Lantau Island
You can divide the cycling routes on Lantau into two distinct halves: There is a flat, 60km loop around Tung Chung, Disney and the Airport that's popular, especially with the triathletes, and you'll more than likely see an Ironman in training slugging it out along this route. However, to really experience the best riding you need to make your way to the south side of the island.
Taking the MTR out to Sunny Bay and heading out along Tung Chung Road will give you a nice warm up before going up and over what is affectionately known as 'The Beast'. Be warned: up to an 18% gradient (and averaging around 13% to 14%) this hill deserves its name. Turn left for a series of short, steep climbs down to Mui Wo, or turn right for a longer ride taking in – you guessed it – more climbing, on your way to Tai O and Ngong Ping, home of the Big Buddha.
It's not all fast and furious though. The area around Inspiration Lake, not far from DisneyLand, is a great an option for families with children or beginners wanting to ride a bike together.
New Territories
For many cyclists who live on Hong Kong Island, The New Territories is the great unknown. But there are some amazing hills to climb out here, including Hong Kong's highest peak, Tai Mo Shan, which tops out at almost 1,000 metres above sea level.
If the climbs aren't what you're after, you can also successfully negotiate a long, rolling ride of between 100km and 150km that takes you on a loop of the whole territory. The area around Bride's Pool, where the Hong Kong National Road Cycling Championships are held each year, takes you through a heavily forested area bordering a bird sanctuary.
It's the series of "secret" climbs that entices most people over to "the dark side"– Robin's Nest, Wishing Tree, Cloudy Hill and a host of others are all brutally steep and a real achievement to conquer. Bring your biggest cassette and don't stop pedalling.
Getting around
The Hong Kong subway system (MTR) is accessible to cyclists, but you'll need to remove your front wheel upon entering the station. A pain, but the MTR allows you to explore the more far-flung areas easily and always gives you an option to get home.
Lantau Island is also accessible by ferry service. You'll need to take the slow ferry (travel time ~50 minutes) but it's a very pleasant way to start a ride.
Uber and GoGoVan have also opened up a new array of transport options to get you where you need to go.